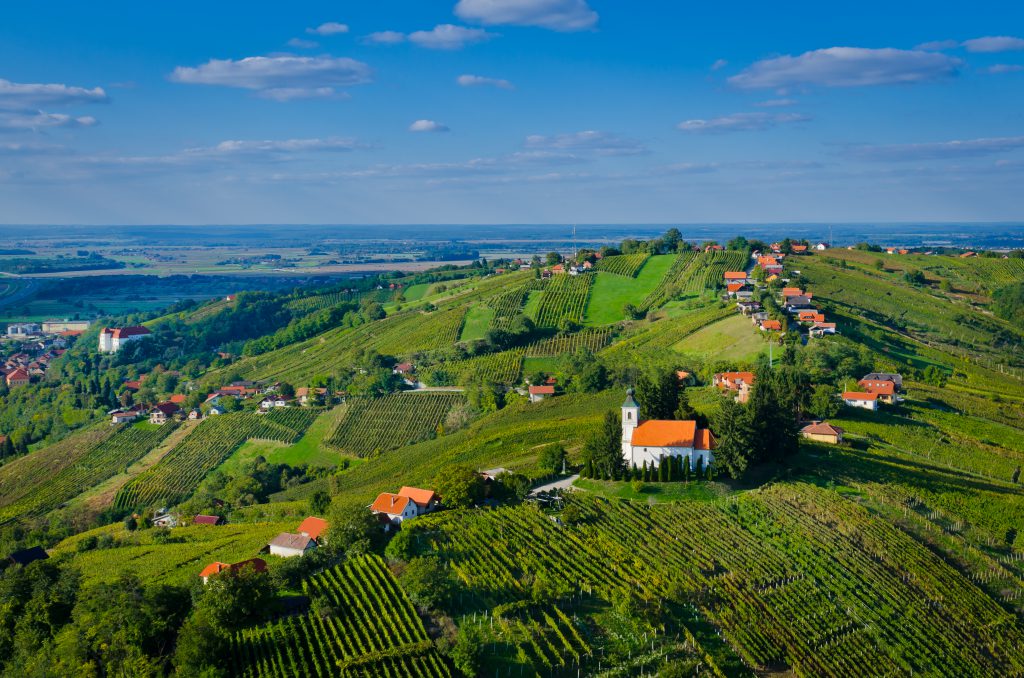 A dispersed hotel is an innovative form of organization in tourism in terms of a business cooperation of a larger number of individuals (owners or managers of real estate) who together manage a dispersed hotel, and thus carry out the activity of renting. Accommodations within the dispersed hotel, as the name implies, are dispersed at different locations in the countryside, but they have a common reception, a reservation system, and a diverse local experience. An example of this creative modern practice is our Dispersed hotel Vinarium with its vineyard cottages.
What is a vineyard cottage? A vineyard cottage is a wooden or brick-built building, placed on the edge of the vineyard. In the past, the economic part was intended for storing wine, a wine cellar and a press room occupied a special part of the cottage, while the residential part was intended for the occasional stay of the owner and his family and their friends, since the cottages were in the past considered as a social center connected with wine-harvesting events and celebrations. Today, the locals want to share their tradition and customs with their guests, in hope that as many people as possible would know and love their winemaking tradition and Lendava town, its picturesque nature, hills, vineyards and other specialties. Now, you can spend your vacation at the heart of wine-growing hills, and experience hospitality with no boundaries since the owners of cottages, besides giving you the key to the living quarters, trust you the key to the wine cellar as well, so that you can make any day more interesting with a glass of delicious homemade wine.
Tourism in vineyard cottages is a special, authentic and attractive tourist product offering cultural diversity, and it is meant for those who are searching for the genuine offer of Slovenian countryside. You will be able to enjoy peace, think and read in these unique facilities, be left with nature and beautiful views, and take time for your loved ones. Adventure lovers have many options for hiking and cycling. You can also enjoy in pampering in the nearby spas, as long as you do not miss the excellent cuisine, sights that are part of the natural and cultural heritage, including traditional, ethnological, and other events.
The cottages were built with a lot of effort and love. We are convinced that they will win your heart over as well.